*Updated Friday, July 3 at 2:30 pm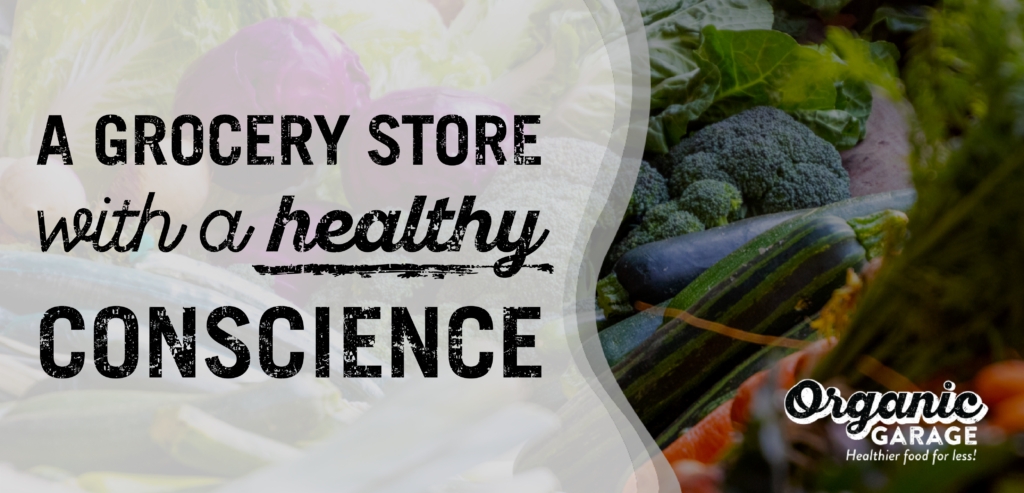 In light of the growing concerns around COVID-19, *we recognize the importance of continuing to ensure we are providing a safe environment for our customers and our staff, and have been following the guidelines of the Ontario Government and Toronto Public Health to look at ways our business may need to adjust.
Over the course of this pandemic, we have made several changes in store in order mitigate the spread of COVID-19.
*Toronto By-Law 541-2020 Requiring The Use of Face Masks or Face Coverings Within Enclosed Spaces: Effective Tuesday July 7, we are implementing Toronto By-law 541-2020 at all our stores to help prevent the spread of COVID-19, and to protect the health and well-being of our staff and customers. Even though this is a City of Toronto By-law, We are making this a requirement for all our stores as we agree that wearing a mask or face covering is an additional measure we can take to reduce the spread of the virus and keep each other safe. This means that all customers or visitors entering our stores are required to wear a mask or face covering while inside, with some exceptions (e.g. children under the age of two and people with certain health conditions).
Not everyone is able to wear a mask. We kindly ask that our customers are respectful of people who are unable to wear a mask or face covering due to health, age or other reasons. Proof is not required if someone has an exemption.
WE ASK OUR CUSTOMERS TO DO THEIR PART to exercise best practices when shopping in-store:
*Remember to distance yourself from other customers and staff
*Don't shop in groups
*Sneeze or cough into your sleeve
*Stay home if you are in quarantine or if you're feeling sick
*We will continue to keep you updated on social media, on our website and through our flyer email database, which you can subscribe to here:organicgarage.com/signup
While we recognize these are very unsettling times, we take great comfort in being able to continue to bring you Healthy Food For Less, in a safe and friendly environment and we applaud all staff ~ in our stores, and back at our Warehouse and Head Office for their contribution. In consideration of all the hard work and tireless hours, including the great efforts being taken to adhere to all policies and procedures of our stores, we have increased the hourly pay for all Store, Warehouse and Head Office staff. Without their dedication, we recognize that we couldn't continue to provide the essential service to our customers that we do.
We are also extremely thankful to the customers who have taken the time, in emails and on social media to acknowledge our hard work.
As we continue to navigate through the COVID-19 situation and all of the issues associated with it, please be assured that our priority continues to be the well being of our staff and customers.
Here are the steps we've taken to keep our community healthy:
Announcing CURBSIDE PICK UP
In order to continue to offer you Healthier Food For Less in a safe and convenient environment Curbside Pick Up is now available at our Bathurst Street Location, 8020 Bathurst Street, in Thornhill and our Oakville Location, 579 Kerr Street.
A SERVICE FEE of $7.47 + tax applies.
You will now be able to order from a list of products in Produce, Grocery, Dairy, Meat, Vitamins, Household and Beauty online for pick up. PLEASE NOTE: While we are working diligently with our distributors to replenish inventory, we cannot guarantee to have everything you have ordered. Please be aware that stock of fresh items such as meat, milk, eggs and some dry categories such as baking ingredients, paper products and household cleaning products will be more difficult to get. We are unable to provide substitutions for items not available.
HERE'S HOW IT WORKS:
FILL IN ALL OF THE CONTACT INFORMATION BEING REQUESTED.
SELECT THE ITEMS THAT YOU WISH TO PURCHASE FROM OUR FULL PRODUCT LISTING.
ALLOW 48 HOURS TO PREPARE YOUR ORDER.
PROVIDE PAYMENT INFORMATION OVER THE PHONE WHEN AN ORGANIC GARAGE EMPLOYEE CONTACTS YOU.
PICK UP YOUR ORDER WITHIN 24 HOURS OF BEING NOTIFIED YOUR ORDER IS READY.
CALL THE STORE 10 MINUTES BEFORE YOUR ARRIVAL AND PROVIDE YOUR ORDER #.
WAIT IN YOUR CAR AT THE FRONT ENTRANCE TO THE STORE AND OPEN YOUR TRUNK…THEN OFF YOU GO!
*Senior Shopping Hours: In consideration of the recommendation of Ontario's Chief Medical Officer of Health, we are implementing early shopping hours for *Seniors 60 years and older whereby the first hour of every day only they will be allowed in to shop. We reserve the right to ask for ID to validate age. No one born after 1960 will be allowed in during this hour to shop. We truly appreciate your help in ensuring these conditions are met. Our staff should not be put in the uncomfortable position of declining access to anyone that does not meet these criteria. Please be respectful!
Please note that at times we will be limiting customers allowed in the stores at one time; no more than 2 people per family shopping.
Our operating hours are as follows:
MONDAY – FRIDAY
9:00am-10:00am SENIOR SHOPPING HOURS
10:00am-9:00pm OPEN FOR ALL ACCESS SHOPPING
SATURDAY
9:00am-10:00am SENIOR SHOPPING HOURS
10:00am-8:00pm OPEN FOR ALL ACCESS SHOPPING
SUNDAY
10:00am-11:00am SENIOR SHOPPING HOURS
11:00am-6:00pm OPEN FOR ALL ACCESS SHOPPING
Increased Credit Card TAP Limit: We have updated our Point of Sale Credit Card terminals so that customers may now use TAP for credit card transactions up to $250. Debit transactions remain at $100.
We Are Resuming Accepting Returns of Glass Bottles: We are back accepting glass bottle returns on Harmony Organic and Pinehedge products. Please ensure returned bottles are cleaned thoroughly at your home. Our cashiers will take them back for refund, while maintaining physical distancing measures.
Stopping to Accept Product Returns In store: In consideration of the health and safety of our customers and staff, we will no longer be accepting any return of products in store. While we stand by the quality of the products we sell, we feel that allowing customers to return products is not safe at this time. If a customer has an issue with a product and they want it returned, they are invited to email customerservice@organicgarage.com with 1) product details, 2) a picture of the product, and 3) a picture of the receipt, if possible. Returns or refunds will be considered depending on the circumstances. No refund or credit can be given online. We appreciate your cooperation at this time.
Practicing Social Distancing: In consideration of our hard-working staff, and to help mitigate the spread of the virus, Toronto's Medical Officer of Health is recommending social distancing measures that include keeping 2 meters (6 feet) apart from others. We have installed floor markings for social distancing at every store. Following these guidelines is greatly appreciated in order to minimize exposure and reduce the transmission of COVID-19.
Reusable Bags: In the interest of everyone's safety, our cashiers will not be bagging for customers who bring their own. We are strongly encouraging everyone to use our biodegradable black bags which are now available at NO CHARGE at every store for customers who wish to have their groceries bagged for them
Cashless Payment: For the safety of our cashiers, in order to mitigate the transmission of COVID-19, we are asking where possible for customers to consider cashless payment methods: i.e. Credit + Debit.
Suspending In-Store Features: At this time, we believe it is in everyone's best interest to suspend in-store offerings such as our self-serve bulk offerings, Reverse Osmosis water dispenser, salad bar, draft stations and in-store sampling activity until further notice as a preventative measure for your health and safety.
Pausing our Bring your Own Container Program: While sustainability and reducing waste is extremely important to us, we have determined that it is appropriate at this time to be extra vigilant and put a pause on customers' ability to bring in your own container to purchase bulk goods.
Enhanced Cleaning Protocols: Our staff at all locations are taking extra measures to ensure high contact surfaces are subject to routine cleaning. This includes the handles on baskets, handles of our entrance and cooler doors, and touchpads throughout the store. We have implemented a sanitization protocol for CARTS that are inside, and we ask all customers to ensure they are taking a cart from inside.
Plexiglass Dividers for cash: We have been in communication with our cash register company about the design and supply of these. This will create a barrier between the customer and the staff. Installation is scheduled to take place ASAP.
Stock Levels: We are working diligently with our distributors on ramping up inventory, and while we can report that we are replenishing stock, we cannot guarantee to receive everything we have ordered. Please be aware that the stock of fresh items such as meat and dairy, will be more difficult to maintain. We ask that you be mindful and help to manage the flow of goods by not stocking up unnecessarily to ensure all customers have access to the products they truly need.

Please note that our staff are extremely busy at the moment and are unable to answer your calls regarding stock levels on certain items. Even if the shelf is stocked there is no guarantee that it will remain that way until you are able to make it in-store. Our staff is unable to put items on hold – your understanding is appreciated.
We will continue to work diligently, following the lead of public health advisories, working proactively towards the same goal of keeping everyone safe.
As the situation evolves, we will continue to post updates on this page with any new measures being implemented. We will continue to do everything we can, always with the goal of creating the best shopping experience and to give you peace of mind during this time.
Stay Healthy Friends!