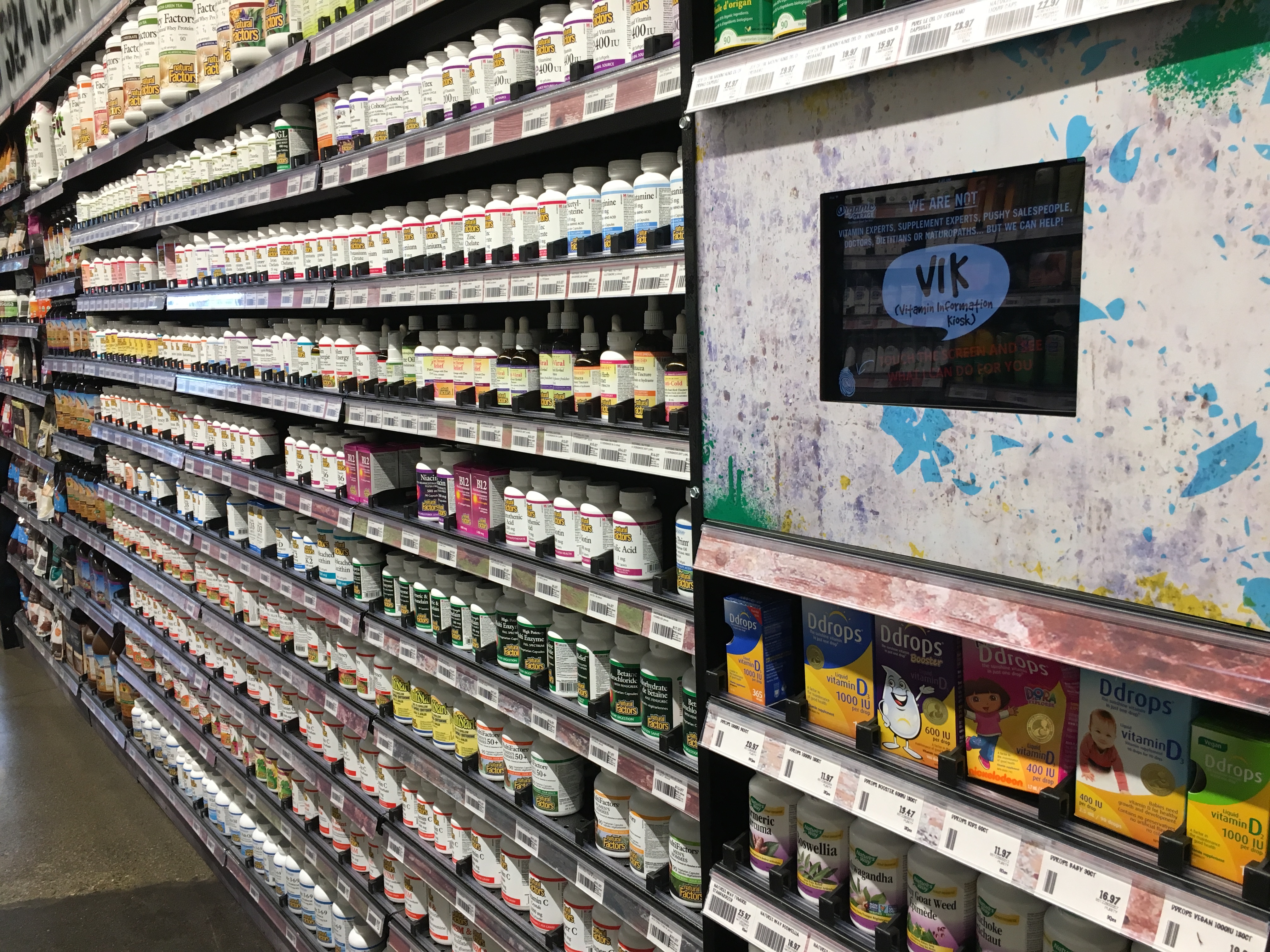 VITAMINS & SUPPLEMENTS
Organic Garage carries a select line of well-known and well-respected vitamin and supplement brands giving our customers the variety to satisfy any of their daily needs.
At Organic Garage you won't find dieticians or naturopaths on our payroll. Our commitment is to offering everyday low prices and we encourage those interested in alternative health to work with a licensed professional and seek advice on which products to choose before making a purchase.
PRODUCE | GROCERY |  MEAT |  BAKERY | VITAMINS & SUPPLEMENTS | HEALTH & BEAUTY